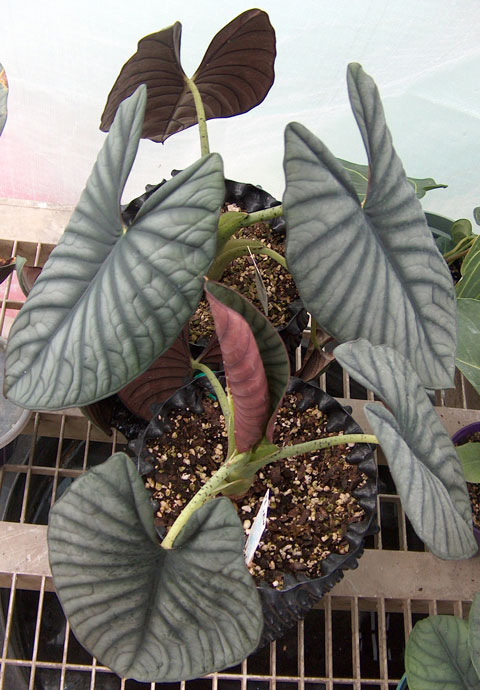 Alocasia nebula imperialis
This plant is, perhaps, one of the most sought after jewel Alocasias of all, and to know why one merely has to look at the pictures here! A stunning plant, it is also very challenging to grow to maturity. As you can see, we have two varieties or clones of this plant; the picture above was being marketed by Agri-Starts and the one below was made available by Malesiana Tropicals.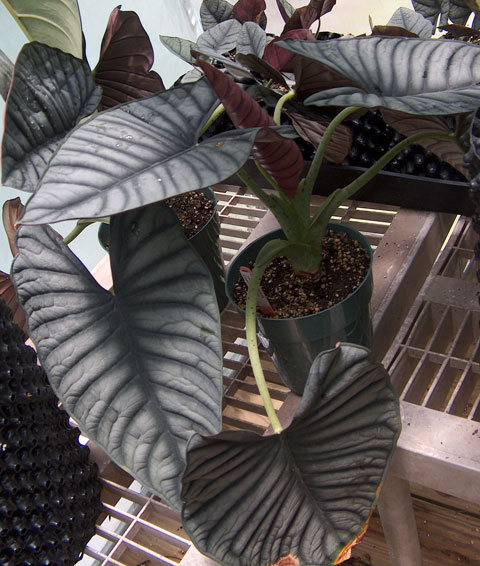 We have yet to bloom this plant, but do have hopes that we can hybridize it with one or more of our other Alocasias in order to develop a plant with the attractive qualities this one has but with the ease of growing that other, less finicky, Alocasia have.