Best In Show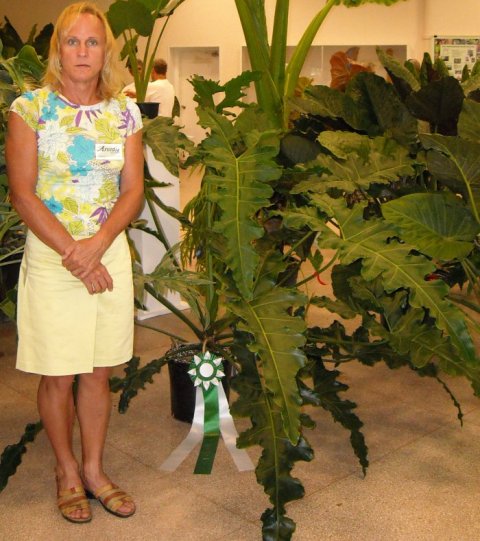 The plant pictured above is a selection of an F2 cross whose F1 parents were Philodendron stenolobum and Philodendron bipinnatifidum. LariAnn displayed this plant plus a number of other never-before-shown hybrids at the 2009 International Aroid Society Show and Sale. Philodendron "Maharlika" was awarded "Best In Show" for 2009, competing against many other outstanding entries.
Most Unusual Aroid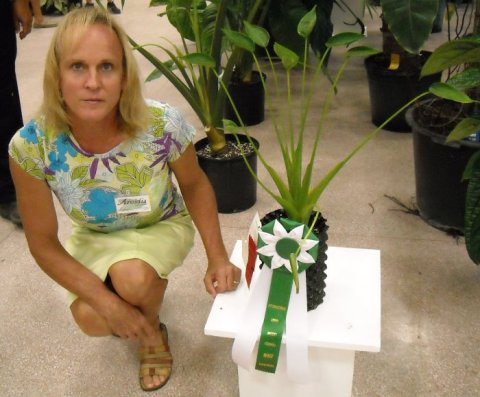 The plant above was selected as Most Unusual Aroid for the 2009 IAS Show and Sale. It is a seedling variant selection from a cross involving Alocasia odora and Alocasia brisbanensis. This particular type of variant has shown up rarely in batches of seeds from crosses involving A. odora, some other of which are pictured on my Pixie Teardrops pages. This plant is one of two that I now have growing; neither have bloomed and both are at least 3 years old.
Joining the International Aroid Society and attending the annual Show and Sale are great ways to see plants like this each year and to have the opportunity to purchase a wide variety of aroids. For more information, click here.